Not Rude, Honest
TRAVEL STORIES: VIRGIN ATLANTIC
A few years ago I was travelling from John F. Kennedy International Airport (JFK) in New York to London Heathrow Airport (LHR) with two check-in bags and a carry on. The staff at JFK were friendly but the conveyor belt by the check-in counter wasn't working; a member of staff was manually taking the luggage away. I remember thinking that they could take my suitcase anywhere, but I ensured my bags were appropriately tagged and shrugged off my concerns.
Virgin Atlantic Airbus A350 (credit: Megha Paul)
My flight was good and after immigration, I proceeded to go and pick up my suitcases from the baggage carousel. I had collected one and was waiting on the other when my parents called me to tell me they had arrived. If you know anything about LHR it's that parking there is h-expensive! In fact, I usually prefer to take a cab rather than to be picked up, as it much more convenient. On this occasion, I had been away for a while and my parents must have been feeling extra mushy that day. They soon regretted their decision.
All the bags were gone from the carousel but my second suitcase hadn't arrived. I went to the 'Left Baggage' counter to inquire and I was advised that my flight had been full, so they had loaded my suitcase onto the next flight which was landing in the next half hour. I was very irritated as nobody at Virgin Atlantic had felt the need to inform me of their decision, but I had already waited nearly an hour so an extra 30 mins didn't seem that bad.
Customers from the next flight came and went with their luggage and there was still no sign of my suitcase. I went back to the 'Left Baggage' counter and this time, I was informed that they had been mistaken, they had no idea where my luggage was and the bag that they had tracked wasn't mine (don't ask me why or how because I had given them my luggage tag with all the details on it).
I started to panic. The suitcase that had arrived was the one with all my personal effects, the other was the suitcase with all the new items I had purchased and gifts for my loved ones; they had great resale value! The icing on the cake? I hadn't locked it! Yes, I know it was foolish, but I usually lock my suitcases after they have been weighed on the conveyor belt at check in; since it had been broken I had simply forgotten to follow my usual procedure.
The staff at the 'Left Baggage' counter concluded that the only way to locate my baggage would be to contact Virgin Atlantic. I know, you'd think they'd done that already right? You'd think they would have done that the moment I told them my suitcase was missing right? Apparently only I could contact them and nobody had thought to tell me that instead of leading me to believe they had it handled.
So I call Virgin Atlantic and they too had no idea where my suitcase was. Nothing riles me up faster than a member of staff telling me there is nothing they can do in matters that concern their company. Call a manager, check your system, read the employee handbook, contact your CEO for all I care, YOU are the company representative and this is YOUR company's fault so YOU are the one that needs to lead me to a solution! #RantOver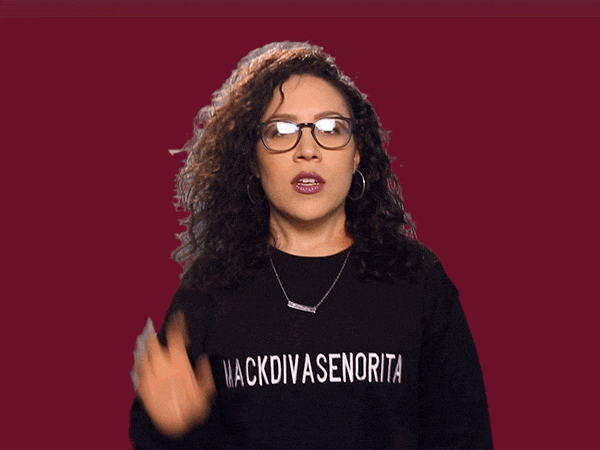 By this time I was sure that my suitcase had been plundered. I was already suspecting the, seemingly nice but young, man who rolled my suitcases away at JFK; he would definitely fit the exclusive clothes that I had bought my brothers and everything else could be gifted or sold. Yes, I stereotyped. Would I have assumed he would have stolen my suitcase if he had been in his 40s? No. Does that mean that 40 year old men don't steal? No. Stereotypes are stupid.
Nearly 3 hours after I had landed, Virgin Atlantic advised that I go home and that they would be in touch. I got a call the next day to inform me that they had located my suitcase, and that they would deliver it to my chosen address. I wasn't completely relieved, I was sure that my suitcase would turn up empty. If the nice guy at JFK hadn't plundered it, then someone else in the chain of custody would have, after all, it was an unlocked suitcase with all new merchandise inside. I hadn't even disclosed the contents of the suitcase to the airline out of fear that somebody would read the notes and decide to commit their first larceny!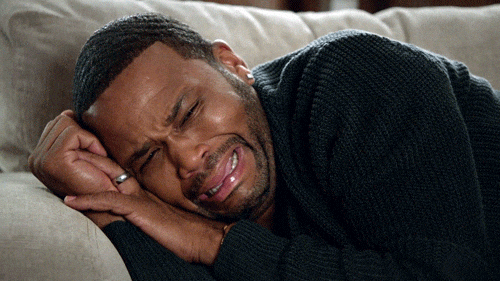 Two days after my arrival, my suitcase was delivered to the address provided and not one single item was missing. I never did get an explanation for how my suitcase went missing but the relief was immense. I have since learned to pack my suitcases differently and I have a new procedure that reduces the chances of me forgetting to lock my suitcases. I have also flown with Virgin Atlantic many times since that incident and I have never had any other issues with them; I'm even a member of the Virgin Atlantic Flying Club.
TAKE AWAY
Lock your suitcases whenever you are travelling

Do not stereotype

If your luggage goes missing, contact the airline directly

Don't panic, airlines are quite efficient in locating luggage

Consider buying insurance to cover lost luggage before you travel (airlines have a cap on how much they will reimburse you for lost bags)

Keep valuable items that can't be replaced in your hand luggage

Do not stereotype
P.S. My parents haven't picked me up from a UK airport since! Lol!